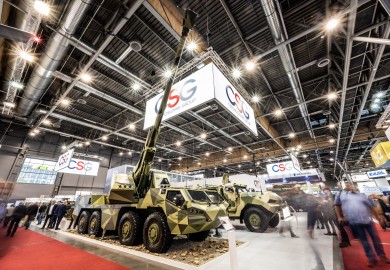 On September and October 2021 was held two International Defence Exhibitions where DITA 155 mm took major role.
On September 7 - 10 was held the International Defence Exhibition MSPO in Kielce, Poland. We've presented the new self-propelled howitzer DITA 155 mm which brought a lot of attention not only for soldiers of Polish Army. After the IDEX exhibition in UAE, europeans had a chance to see the howitzer in person. DITA was presented also with dynamic shows with selection of traverse and elevation of the gun as in IDEX exhibition. 
A month later the DITA had her premiere in front of Czech audience. On October 6 - 8 th we were part of IDET Defence Exhibition in Brno. Howitzer was placed at the indoor booth together with our Patriot II multi-purpose 4x4 vehicle. DITA was presented to some of foreign delegations what supported our future businesss opportunities.